During the end of the steam locomotive era, a few railroads were looking for ways to extend the life of steam power with some radical new designs, and were met with varying degrees of success (or failure).
The Norfolk and Western's "Jawn Henry" steam turbine was the last of these experimental beasts, following in the footsteps of the likes of Union Pacific Steam Turbine #1 & 2, Coal Turbine #80, and the Chesapeake and Ohio's M-1.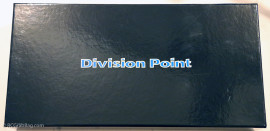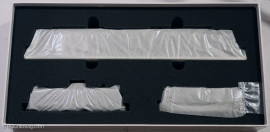 The Jawn was built by Baldwin-Westinghouse in 1954. It had a coal bunker in front of the cab, and a boiler behind the cab, feeding the steam turbine which turned a generator. All of this was housed in a "streamlined" body. A separate tender carried water, and was sometime supplemented with an auxiliary water tender.
Once it was running, the Jawn Henry was rated at 4500 h.p. and put out a massive 199,000 pounds of tractive effort.
The achilles heel of the Jawn Henry was its feed-water pump, which had to be operated at over-spec speeds and ran to failure. This caused a lot of downtime. Although the fuel cost per mile was lower than a traditional steam locomotive, the Jawn's high cost and poor reliability relegated it to helper service on the N&W lines. The locomotive was scrapped in 1957.



Division Point is a fine producer of hand-built brass models, and pictured here is their 2012 release of the Jawn Henry in HO scale. It is factory painted and pictured with the included tender, and optional auxiliary tender. 



The model is huge, measuring 15″ (38cm) long, not including the tenders. Detail is exquisite as one might expect.


Here are some detail shots of the tenders.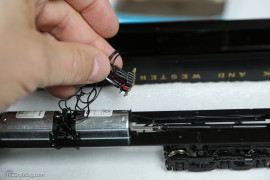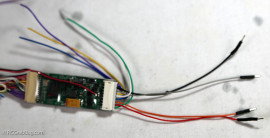 Of course I had to install a DCC decoder! Upon removing the upper body shell, I found this unusual wiring harness which initially appeared to be a standard NRMA decoder socket. But it wasn't, and merely served to route power to the lights and motors. I installed a QSI Titan decoder with a custom steam turbine sound file from Tony's Train Exchange. I used pins soldered to the decoder leads so that I could use the existing wiring harness. The lights that were factory installed were incandescent. I replaced them all with golden-white LED's which are much brighter and more realistic. I won't go into a lot of detail on how that was done here. For more information on installing DCC and LED lighting in a brass loco,  check out my Overland Models Gas Turbine and Coal Turbine DCC conversions.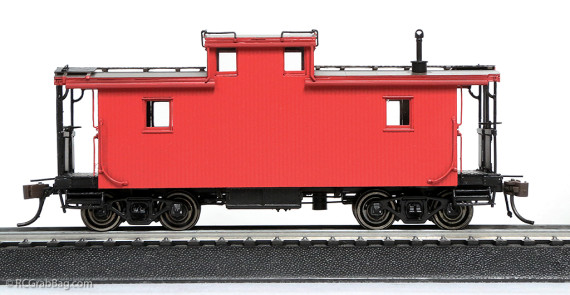 The Jawn wouldn't be complete without a matching caboose. As luck would have it, I tracked down a Division Point brass caboose, factory painted. Just needed to get some N&W decals which proved to be an easy task.
Here's a video of the Jawn Henry in helper service over at my club's layout. Taking the lead is a Broadway Limited Y6B:

Originally posted 2014-05-01 17:01:45.
You might also like: