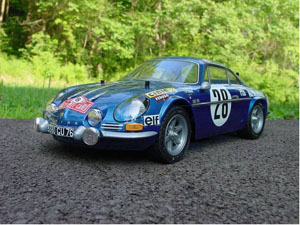 A very cool looking, and unusual, car. The Alpine A110 was a rally car that raced in the famous Monte Carlo Rally in 1971.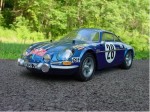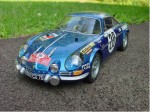 It's got retro styling anyone could love; kind of a cross between a Ferrari Dino and the old Porsche 356 Speedster.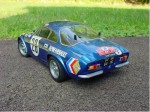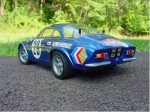 Nice lines throughout. I'm not a fan of the polycarbonate bodies, but Tamiya does a decent job of supplying "bolt-on" detail parts, like bumpers and headlights, so realism isn't completely lost.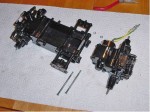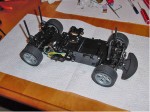 Sadly, I lost the construction photos in a computer hard drive crash several years ago. These are all that remain. The Alpine A110 is based on the Tamiya M02 M-Chassis.

Originally posted 2015-02-14 07:47:07.
You might also like: