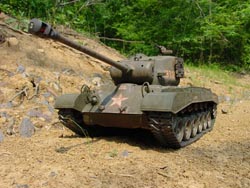 The Tamiya 1/16 scale Pershing Full Option Kit was the third in the line of full option R/C tank kits from Tamiya behind the Tiger 1 and Sherman.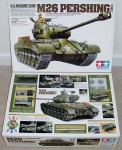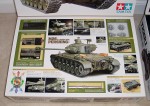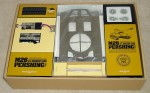 As usual, the packaging is an engineering feat in and of itself, with key parts and features illustrated on the front.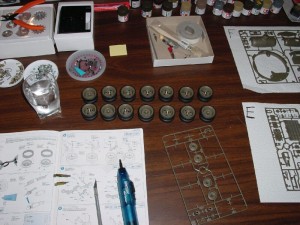 Wheels are going together in this photo. There are twelve in all.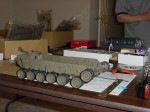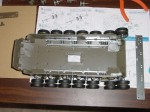 Wheels mounted on lower chassis hull. Each wheel is independently sprung for true realism.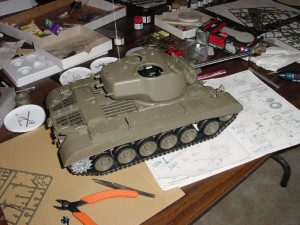 Jumping way ahead here (I didn't take a lot of construction photos), the electronics and mechanicals are stuffed inside and the turret and gun are mounted. Pre-assembled tracks and rear drive sprocket are installed as well. I have better construction photos of other Tamiya full option tanks if you want to see what goes into them. It's generally the same across all models.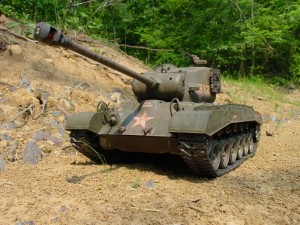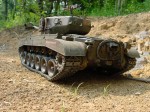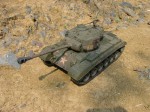 Painted and ready to team up with the Sherman for a head-to-head with the Axis!

Short video of a Pershing sneaking up on a King Tiger.
Originally posted 2015-07-26 16:29:44.
You might also like: