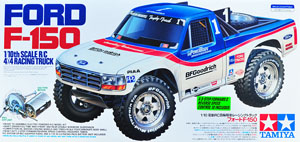 Few Tamiya models have longevity like this one. Introduced in 1995, as of the date of this article, you can still buy this pretty cool truck at hobby suppliers like Tower Hobbies.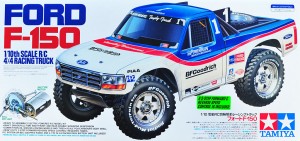 After more than 10 years, this kit is pretty much unchanged since it was introduced. It's a polycarbonate body sitting on a narrow 4wd chassis with shaft drive mated to a stock 540.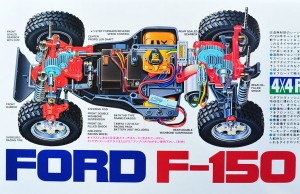 Box art shows a 3-D cutaway of the chassis mechanics. The red gearbox housings are signature to this model and appear in only a few of Tamiya's kits.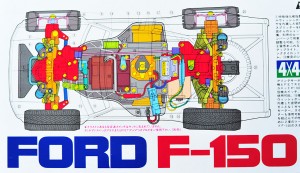 Engineering schematic echos the 3-D cutaway. Unless you can read Japanese, the number indicators probably don't mean much.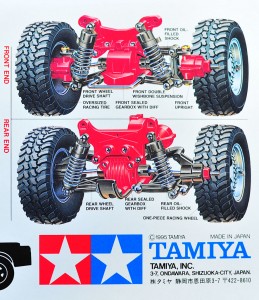 More box art highlighting those red gearboxes. One gets a good look at the suspension in these pictures too.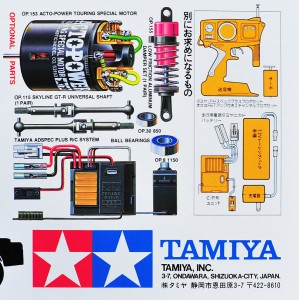 Box art also includes some suggested upgrades. For sure you'd want ball bearings and an electronic speed controller to replace the 3-step mechanical unit included with the kit.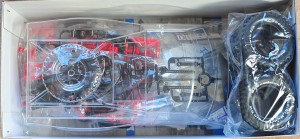 This is the box innards when you open it. A real nice touch is the pre-lettered tires. I wish Tamiya would do this for all of their models.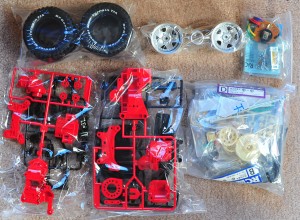 Here are most of the parts displayed for show. Gotta love those red parts! Nice wheels and tires make for a nice package.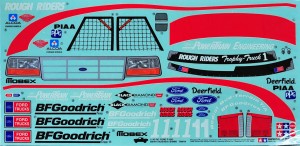 Decals. A lot of body parts like the front grill and lights are decals. Such is life with polycarbonate bodies!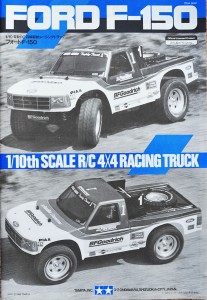 Manual shows photos of completed model having fun in the dirt. This model looks like a blast to drive, with a good amount of "slippage" from the small-ish tires on the dirt to make drifting fun.
Originally posted 2015-08-01 16:51:55.
You might also like: