I can't get enough of these Overland Models classics.
It's really a shame Overland Models doesn't re-issue some of these unique gems. Nowadays they can only be had second-hand on the used market at premium prices, and it's doubtful a plastic manufacturer would produce something like this due to the lack of interest on niche items. They would rather play it safe with more popular models like the Big Boy, Challenger, Pacific, Mountain or Consolidations and diesel F units. I can't say I blame them, it's tough to be profitable in the hobby business today, and I do appreciate the fact that the new plastic stuff looks great, runs great, and comes loaded with modern electronics for reasonable prices. But in a perfect world, we'd still have Overland Models producing their unique offerings. Nowadays they seem to turn out only modern diesels, which are beautiful, but I prefer the vintage stuff.




This A-B-C set (not A-B-B) consists of an M1000 series (10006?) of powered units decorated in the trains 1948-1953 colors. Prior to this period, the gray portion of the color scheme was brown. As with the real train, all three units are powered. The only point of criticism on this model is a badly aligned headlight that points down. I notice this was a problem with all Overland sets of this kind. This set is also missing a few pieces, like the left side windshield wiper, and headlight bezel, but still, what a fantastic piece of craftsmanship. I'm having a machinist friend fabricate a new headlight bezel, and the wiper looks simple enough to fabricate.




Here is a series of close-ups on the A, B and C units. The B and C units are not identical, which is probably why they got different designations.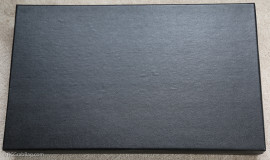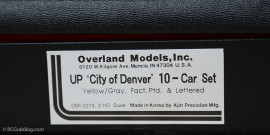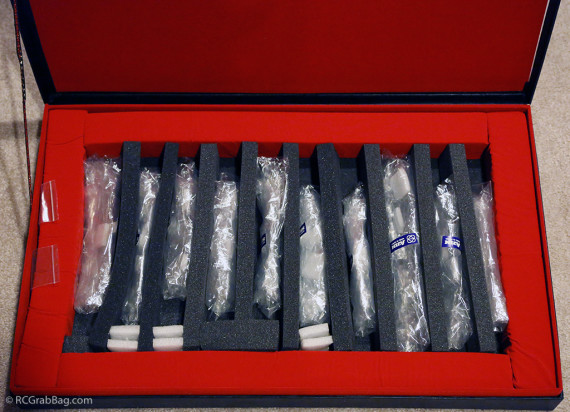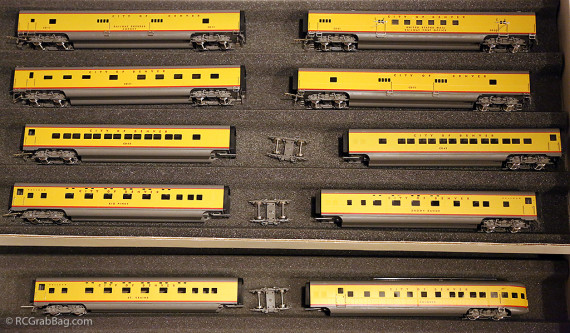 Well, the set wouldn't be complete without a matching passenger consist. I tracked down this 10-car set produced by Overland Models. It's an earlier offering from Overland Models, so the paint doesn't quite match between the passenger cars and the locomotives, but will still look nice being hauled around the pike behind the locos.
The set has been upgraded with Soundtraxx Tsunami decoders, LED headlight, mars light, and class lights.Here's a video of the entire consist running at the club layout:

Originally posted 2014-08-17 22:45:19.
You might also like: