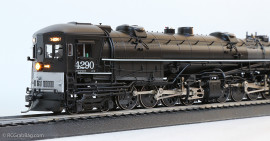 This is the first plastic edition of any loco that I've seen exceed the level of detail normally found only in brass.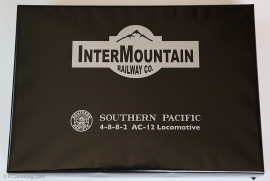 This marks Intermountain's third release of these locos. The first two runs also had exquisite detail, but were prone to drivetrain problems stemming from an undersized motor and excessive force from the electrical contact wipers. Many hobbyists remedied these problems themselves, but not without a lot of hard work. Seems the detail on the loco, while looking fantastic, made it very difficult to get inside the loco to make the necessary modifications.


Intermountain now uses a drivetrain from Northwest Short Line. I've used components from NWSL in the past and they are of fine quality, and used by many other hobbyists when the need arises to upgrade an existing drivetrain, like say, refurbishing an old brass loco.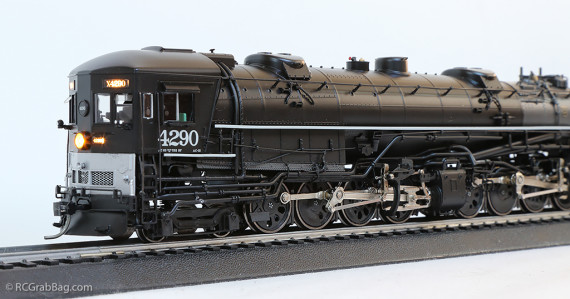 As you can see from the photos, detail is superb. I actually find it difficult to find a spots where I can safely grip the loco in order to pick it up. There's so many fine detail parts. I guess that's the one down side of plastic, is that the small parts are not quite as strong as brass.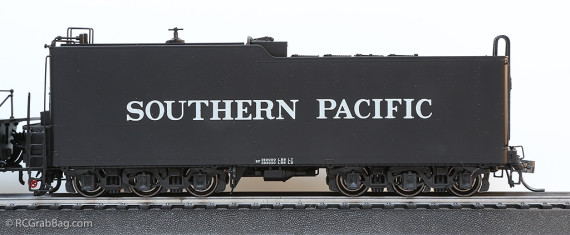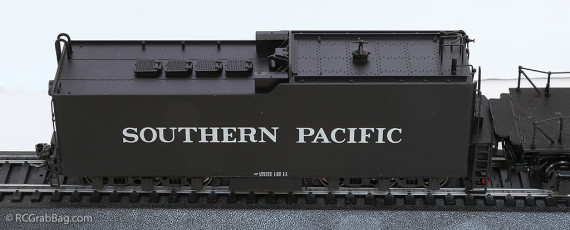 Plenty of detail on the tender as well, including the four operating water hatches on the rear deck.
Here's a video of the cab forward taking a lap on the club layout:

NOTE: to keep the site running smoothly, product data is only refreshed once every 10 minutes, approximately. Click on a product to see the most up-to-date data on the seller's page.
Originally posted 2015-07-20 16:22:44.
You might also like: