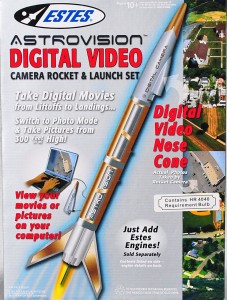 I've always been a fan of rocket photography. In fact, with the exception of the monocopter post, every rocket in my Rocketry category on RCGrabBag is a photographic rocket of some kind.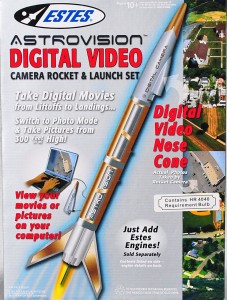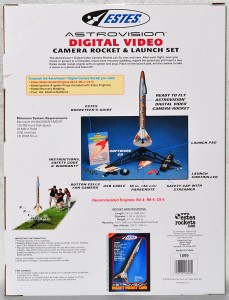 The Astrovision is the latest camera rocket offering from Estes, and is regarded as an update to the Oracle video rocket which itself is a modern version of the famous Cineroc movie camera payload. The Astrovision comes with the camera, rocket, launch pad and software; everything you need except the engines. I paid about $60, which is a bargain for this much fun. The box front also has actual photos taken by the rocket. New to the Astrovision is the ability to not only take video as the Oracle did, but to also shoot a series of still photographs during flight. Just before launch, you have to select either video or still photograph mode. It can't do both during a single flight.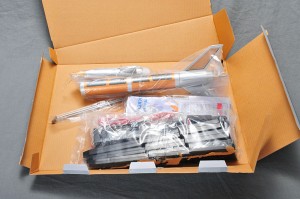 Inside everything is bagged and the bags are oddly glued to the inside of the box. Kind of a strange method of packaging.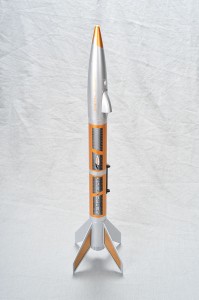 Camera nose cone is pre-attached to the rocket body via a rubber band shock cord. The protrusion on the right side of the base of the nose cone houses a mirror that is used to reflect the lens' view down towards the ground during flight. At 19 inches in length, the Astrovision is much smaller than the 3ft. Oracle. Consequently, the Astrovision uses smaller B and C size engines compared to the D's used in the Oracle.
Now we just need some warmer weather and I'll soon have some videos and photos posted.
Originally posted 2015-05-06 12:18:25.
You might also like: