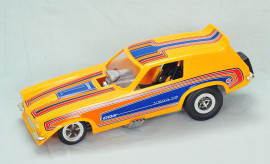 Not many toy manufacturers thought that the Chevy Vega was worthy of a miniature reproduction, but Cox produced their iconic Vega funny car anyway.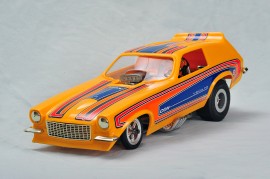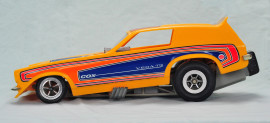 With the fat rear tires, side exhaust pipes spitting imaginary flames, a mock super charger sticking through the windshield, and a bright yellow paint job, the Cox Vega Funny Car looked respectably cool.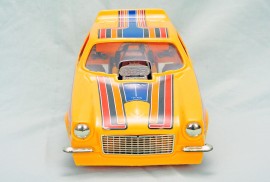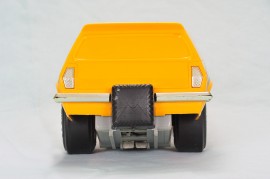 The car had no steering. It was designed to run in a straight line, along a string stretched out across the road surface. When the car reached the end of the string, the engine was killed and a parachute deployed. The parachute is located in the black pop-off cover shown on the rear of the car.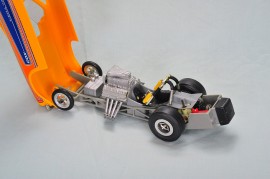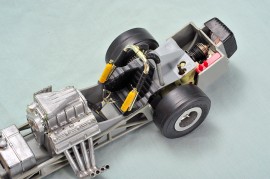 This model is complete down to the roll cage and parachute tucked in the black cover on the rear. It's hard to find one in this condition these days.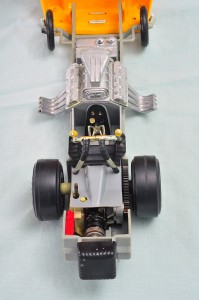 Visible in this photo is the flywheel and cooling fan attached to the motor. This motor is buried under a cover and in a fairly enclosed space, so the cooling fan was essential.

You might also like: