Broadway Limited has re-released their Mikado series (light and heavy) of locomotives in the Paragon 2 HO series. This adds synchronized chuff, among a slew of other features.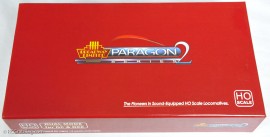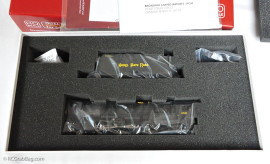 I took delivery of the Nickel Plate Road #689 pictured here. Packaging is typical BLI – heavy cardboard box, lots of foam padding, tools and extra drivers without traction tires.



Some detail studies above. The body is mainly plastic as are the detail parts.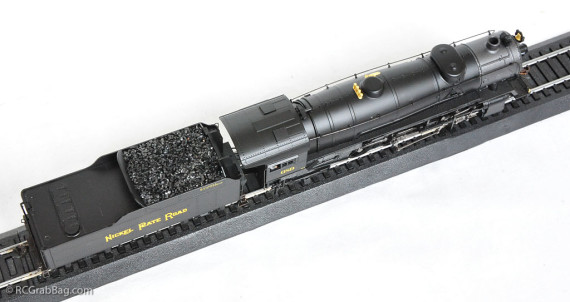 Additional shots from some different angles. Some observations I've had so far:
Much better sound than earlier Paragon 2's. The "chuff" sound has much better fidelity, not the muddy sound I'm used to hearing.
Still having some quality issues with BLI. This particular loco had the front headlight broken off, laying in the box. It was a simple fix to glue it back on, but the mounting pin is what broke, which means I don't have a very solid joint behind the headlight.
Very smooth runner, nicely detailed, overall well done.
No smoke unit in this model. I guess space was an issue.
Overall an good, solid product. Looking forward to giving this a more thorough shake-down at the club. For now, here's a short video of the Mike's inaugural run on my home layout, pulling a very short freight consist I cobbled together from some cars I had laying around the house:
Originally posted 2015-08-22 17:57:05.
You might also like: