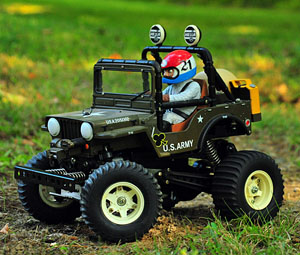 One of the early plastic off-road buggies for Tamiya, the Wild Willy was often referred to as a "stunt vehicle", because of it's ability to frequently wear out rear tires doing never-ending wheelies.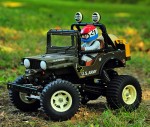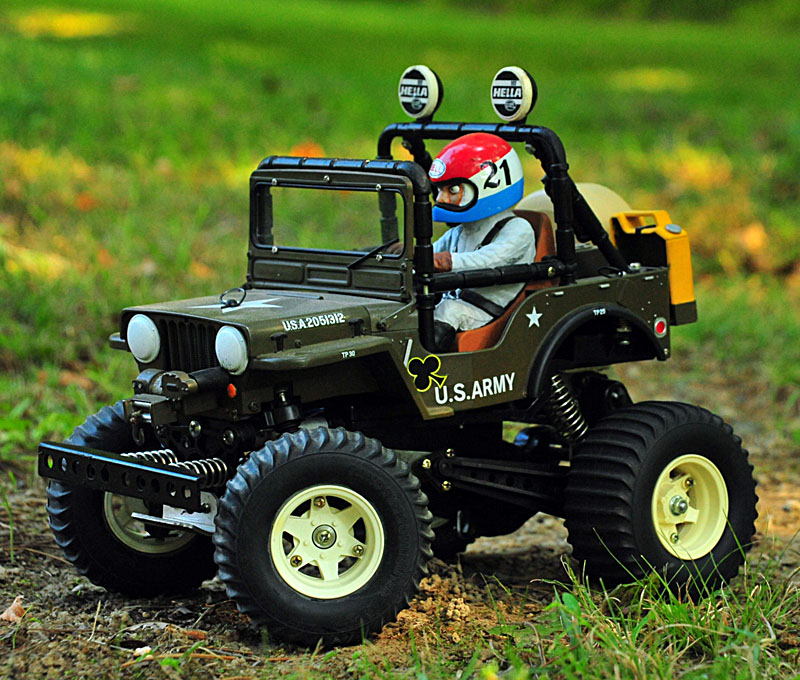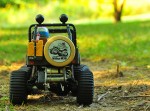 The Wild Willy had a hard plastic, cartoon M-38 jeep body with oversized ribbed tires (same tires as on the Blazing Blazer).  The chassis was short and squat.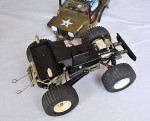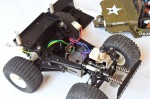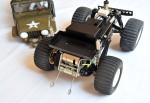 The chassis was mostly plastic, new for Tamiya since the old heavy metal days of the Rough Rider and Sand Scorcher, although the metal monster Bruiser was still a few years away.  The Wild Willy allowed for moving the receiver batteries towards the rear of the vehicle to offset the center of gravity, allowing for easy wheelies.  A "wheelie bar" consisting of two formed wire spring draggers prevented the wheelie from becoming too extreme and tipping the vehicle backwards.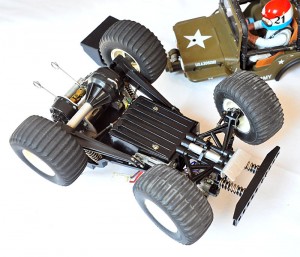 The underside of Wild Willy reveals the pumpkin differential and chassis layout.  The Wild Willy was a new design and borrowed little, if anything, from other Tamiya vehicles.  Tamiya later came out with Willy's Wheeler and the Pajero which utilized components from the Wild Willy.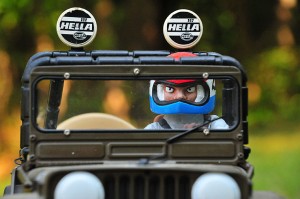 Tamiya has a lot of pissed-off driver characters for their vehicles. Maybe it's because of the way we kids beat the crap out of them back in the days of parent-funded toys. I dunno, if I saw this in my review mirror, I'd probably move over.
Originally posted 2015-05-27 13:18:00.
You might also like: