After months of the UP City Train passenger cars dribbling in one at a time, Walthers comes through with an on-schedule delivery of the Proto 2000 EMD A and B units to pull this beauty.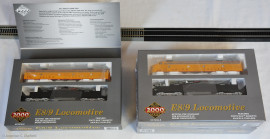 The UP EMD 8 City Trains were often pulled by an A-B-B consist. What you see here is the combo A-B unit set and a separate B unit. All units are powered and have DCC Sound.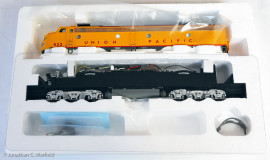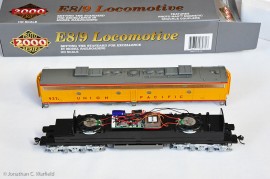 Typical of many Walthers locomotives, there is some assembly required. There are some optional detail parts like window wind deflectors and the engineer figures, as well as clear windows for the number markers (they are backlit). A decal sheet with a variety of numbers allows the owner to choose the number to be applied to the marker lights.


It's a looooong gaggle of motive power, beautifully detailed with separate grab irons all over the units, etched metal grilles running across the sides, and sharp paint and graphics. If you've got a big monitor, the picture above will expand to a max of 2048 pixels when you click on it.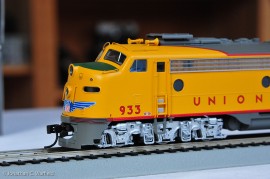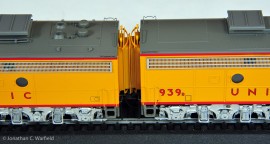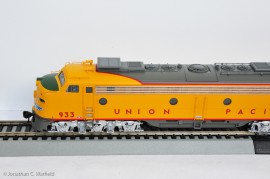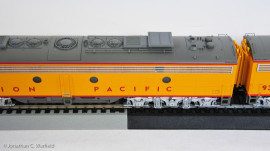 With many manufacturers turning out fantastic products like this, it's a great time to be a model railroader!
Here is the entire City Train consist (minus one dome car on layout clearance-checking duty) on my club's layout:

Here is a previous test run video of the Walthers EMD E8 A-B-B consisit:

Originally posted 2015-08-13 17:23:18.
You might also like: