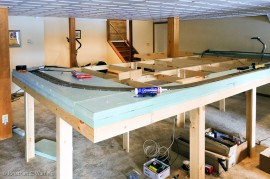 The benchwork is done and I've laid enough track to form a loop. I can now run trains continuously for the first time!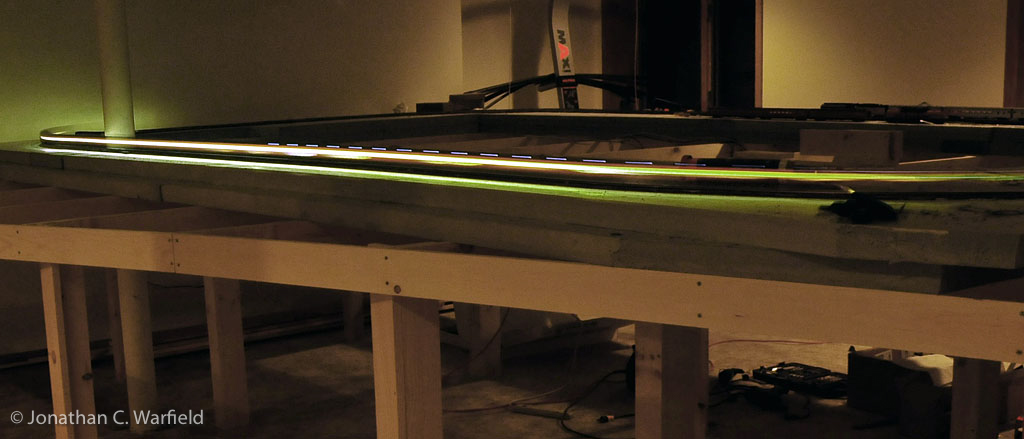 This is a time exposure of my MTH Southern Pacific Daylight consist traversing the loop. If you look closely, you'll see the dotted line trail left by the blinking light on the rear observation car.
Originally posted 2011-03-21 09:32:00.
You might also like: