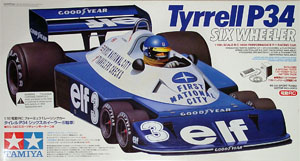 Originally introduced by Tamiya in 1977, the Tyrrell P34 Six Wheeler was an unusual vehicle to be sure, both in model form and in real life.If you don't want to mess with an original kit, Tamiya re-released the P34 kit around 2001 and it can still be found on ebay for not too much. Tamiya is also scheduled to re-release the P34 yet again in 2010 (more info below).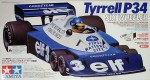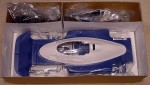 The box cover for the 2001 re-release is the usual high quality artwork, and illustrates the unusual front wheel layout of the P34. The use of four smaller front tires was employed to reduce the frontal area of the car and thereby reduce aerodynamic drag. The car was a successful racer in 1976-77, but difficulty in obtaining the custom sized front tires contributed to the cars departure from the racing scene shortly thereafter. The kit remains faithful to the original by including a detailed styrene plastic body.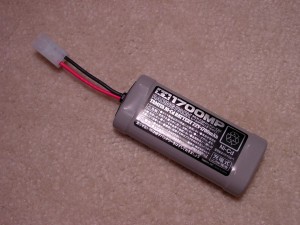 One of the more unusual features of the 2001 kit was the inclusion of a shortened 1700mah 7.2v stick-pack battery. The smaller size was necessary to fit in the narrow chassis of the Tyrrell.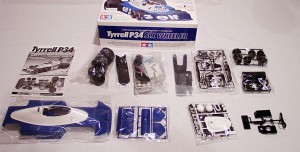 Ready to begin building the 2001 re-release.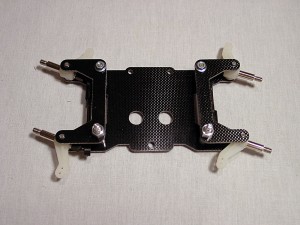 Front suspension/steering components assembled. The wheel shafts are linked together so only one servo is need to steer all four wheels.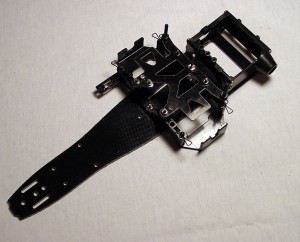 Main chassis components assembled.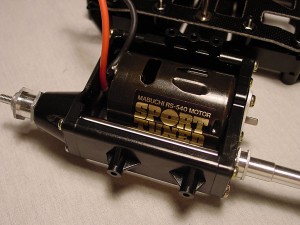 Included sport-tuned motor installed along with rear axle shaft.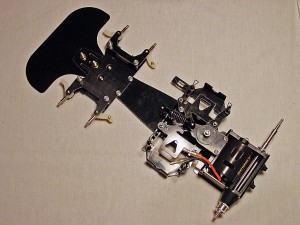 Front steering and suspension assembly mounted on chassis.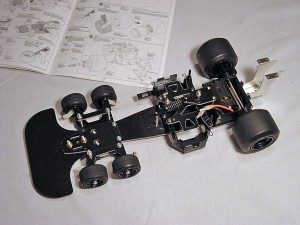 Completed rolling chassis. Front bumper, wheels and tires, differential and rear wing mount have been added.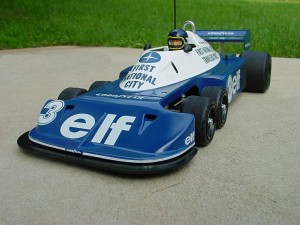 Painted and decals applied!
Fast forward to 2010 and the Tamiya re-release committee is hard at work. This time, the Tyrrell P34 is re-issued yet again, but this time in the 1976 Japanese GP version: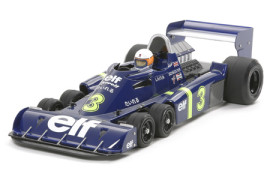 This latest (2010) re-release is sporting the Japanese GP paint scheme and markings. The model is based on a special version of the Tamiya F103 chassis. The body is polycarbonate this time instead of hard plastic (ABS) as on the original 1977 and 2001 versions.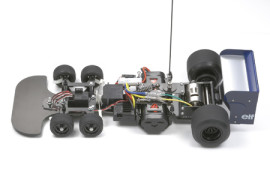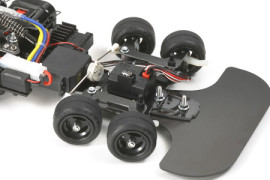 These two chassis views show similarities with the previous versions. Looks like it uses a standard 7.2v battery pack (instead of the special pack included with the 2001 re-release). The kit will not include an ESC.
More info on the 2010 re-release at tamiyausa.com.
Originally posted 2015-08-16 17:35:16.
You might also like: