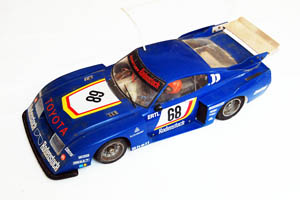 Exploring amongst the many cubby-holes at my favorite hobby shop, Penn Valley Hobby Center in Lansdale, PA, I came across this complete example of a well used Celica LB Turbo in a box of used radio gear.  Of course, I had to rescue it.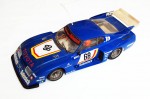 The Celica Gr.5 was second in Tamiya's line of Competition Special kits; the first being their Lamborghini Countach CS.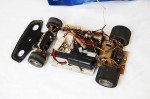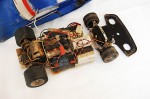 This is a well-used model, as is evident upon close examination, but it is complete right down to a vintage Tamiya "Hump-Pack" 7.2v battery.  The original Diplo front tires, with their characteristic gray rubber stripe in the center, are there but are cracked with age.  The windshield also has a crack in it and will be difficult to find a replacement.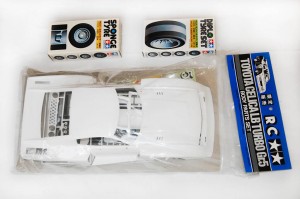 Tamiya and ebay to the rescue.  Tamiya from time to time has re-issued vintage body kits and thankfully the Toyota is one of them.  While it is not molded in the blue color as the original was, I would be painting it anyway.  Also, the rear wing is not chrome plated as in the original, so it will have to be sent out for plating.
As restorations go, this is far down on the list as I have several going on right now, but I will certainly post updates as they are made.
Originally posted 2015-09-24 19:36:49.
You might also like: