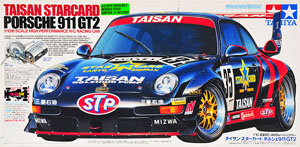 Built on a special short version chassis called the TA-02SW (SW for "Short Wide") that was made for this car only, the Taisan Starcard 911 was a unique kit.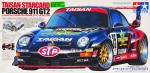 The car is modeled after the Japanse Sports Car Championship winner and features a nicely detailed polycarbonate body and scale wheels.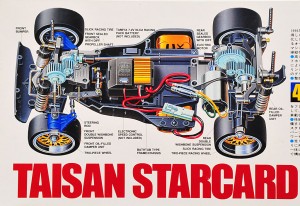 The special chassis was four-wheel drive. The kit came with a 3-step mechanical speed controller, but you'd be crazy not to step up to an electronic unit for this beauty. Artwork on the box shows an electronic speed controller, so you can bet it's a highly recommended option.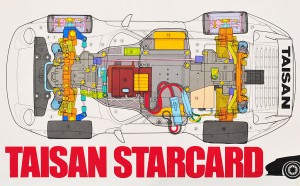 Additional box artwork shows the usual color-coded engineering drawing, highlighting the major mechanical components.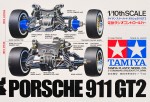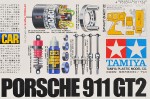 Additional box are highlights the suspension layout as well as optional parts available separately.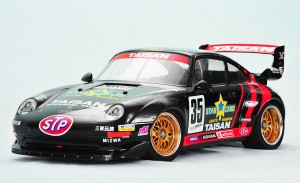 Here's a built up Starcard. Notice the scale wheels and abundant decals.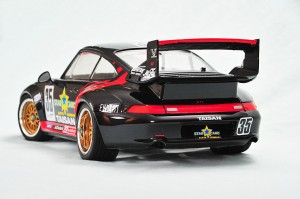 Giant spoiler and swollen rear fenders dominate the view from the rear.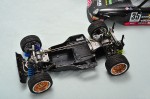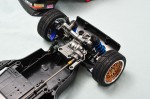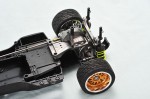 Close-up of chassis reveals the shaft-driven 4WD. This special chassis included gun metal gray gearbox covers, also unique to this chassis.
Originally posted 2015-03-19 09:15:21.
You might also like: