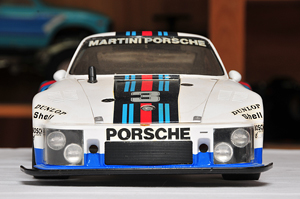 The Porsche 935 was the third RC car kit produced by Tamiya.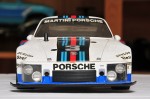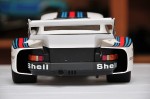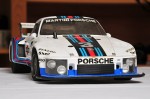 I got this one pictured above off of ebay already built. Why the front was painted blue, I don't know. It's supposed to be red as far as I know. The 935 followed the highly successful Porsche 934 and the special edition Black 934.  The 935 was the same scale s the previous models (1/12) and had a highly detailed, hard plastic (styrene) body that reflected Tamiya's current formula for R/C car composition.  While not the most durable vehicles by today's standards, these models were detailed enough to make nice display models.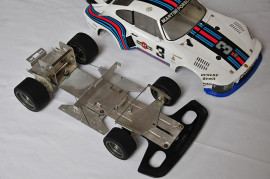 Chassis was very basic, primitive by today's standards, but nevertheless it brought R/C cars to the masses.  Chassis is basically a flat aluminum plate that performed much of the suspension duties for the car simply by flexing.  Gone is the 4 cell battery holder of the 934, replaced by a holder for the rechargeable 6v Tamiya battery pack.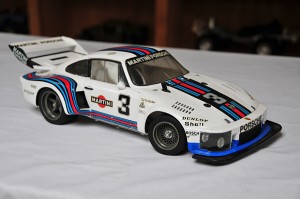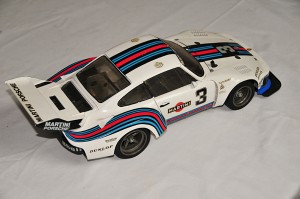 Additional views of the vehicle highlight the elaborate decals and the difficult compound curves they had to follow.  They were water slide decals so they were very fragile and needed to be handled with extreme care.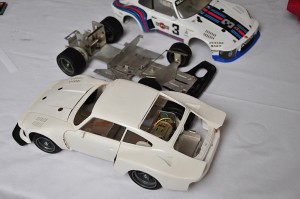 A second 935 in my collection is ready for assembly.  The original electric motor can be seen through the back window.  The mechanical speed controller has not been installed yet.

Originally posted 2015-06-08 13:48:01.
You might also like: