Tamiya broke out of the World War II era and offers it's first modern day scale R/C full option tank.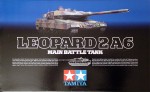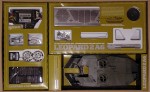 The box is BIG, packaged with Tamiya's typical attention to detail.  All items are neatly arranged and packaged.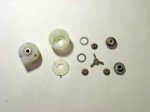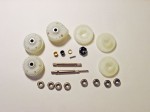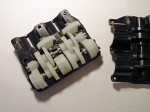 The first step is to assemble the complex gearbox.  This is a departure from the other Tamiya R/C tank kits where the gearbox is pre-assembled.  The Leopard gearbox uses three differentials and is driven by two motors.  One motor drives the tank forward and backward, the other supplies input to the gearbox to make the tank turn left or right.  This is how the real tank works.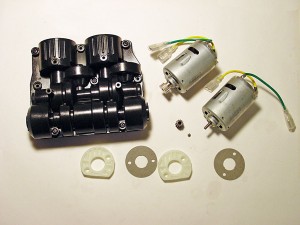 Assembled gearbox with motors awaiting to be mounted.  Both motors are 540 sized, which is also different that Tamiya's other tanks which use two 380 sized motors.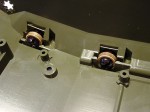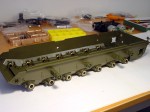 Bronze bushings are suppled and used as bearings for the suspension pivots.  These could be replaced with ball bearing units.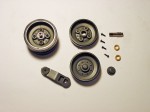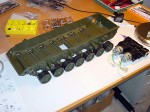 Three piece wheel and suspension arm mounted on chassis.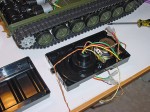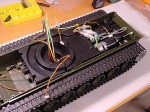 Speaker box is assembled and mounted in the chassis hull.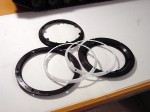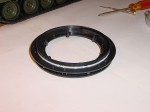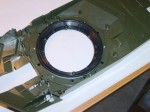 Turret rotation ring is a precision assembly evenly distributes the weight of the turret and allows the turret to rotate smoothly.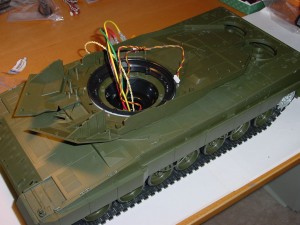 Bottom half of turret is mounted to chassis.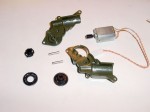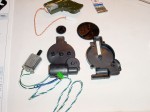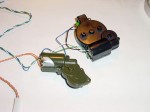 From left to right is the turret rotating motor assembly, the main gun recoil assembly, both units assembled.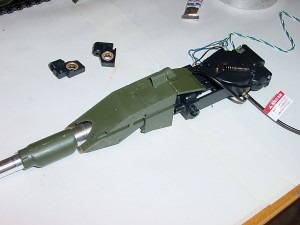 Main gun with recoil unit attached.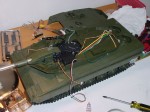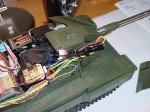 The gun is mounted in the turret and linked to a servo that raises and lowers the gun barrel.  Battery and electronics go in the turret also.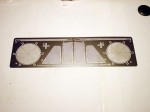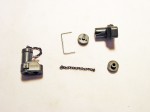 Nice etched detail parts.  On the right, the scale smoke grenade launchers pieces.  There are about two dozen of these that get attached to the outside of the turret.  The parts are tiny and can be a little frustrating to work with, especially attaching the ends of the tiny cap retention chain to an ordinary paper staple and inserted in the assembly (assembled grenade launcher on the left in the photo).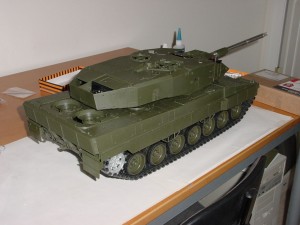 Major components assembled and ready for paint.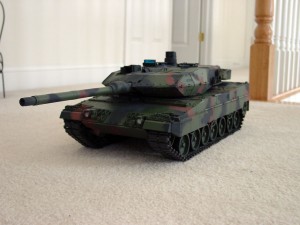 Painted and ready for duty.
Originally posted 2015-02-20 08:01:54.
You might also like: