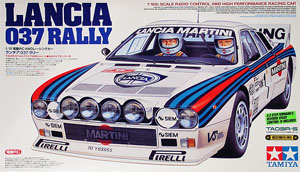 This one gets my vote for "most improved Tamiya re-issue", after replacing the ungainly Frog chassis-based Lancia of the early 80's.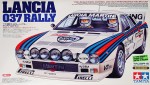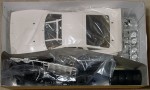 The re-issued Lancia get's wheels and tires that are scaled more accurately, however; you lose the off-road capability of the original 037, which had a lot more ground clearance. Instead, the two-wheel drive Frog chassis has been replaced with a belt-driven TA03RS four-wheel drive chassis. Unfortunately, with the loss of ground clearance, the addition of four-wheel drive doesn't help much in the way of off-roading. The re-issue does retain the nice styrene body of the original, which looks great when painted and detailed.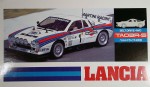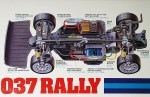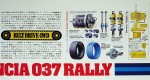 Box art includes a rare photograph of an assembled 037 tearing around a track. I say rare because Tamiya usually puts only drawings of the car on the packaging. Other box panels have engineering drawings of the chassis and key features. The re-issue comes with 3-step mechanical speed controller, but you'll want to step up to an electronic version if you're planning to run.
Originally posted 2015-09-15 19:12:13.
You might also like: