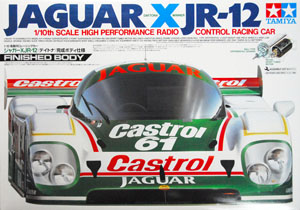 This model was originally released in 1991 and was subsequently re-released in 2005 with a fully finished body.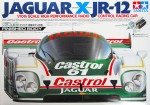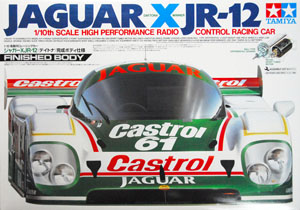 The box cover sports the usual top-notch artwork as well as a few mechanical detail illustrations.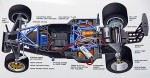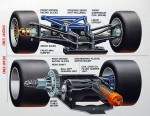 More illustrations on the box sides detail the chassis, suspension and drive components.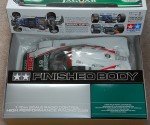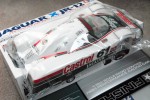 Truly a lazy person's RC kit, the JR-12 comes comes with a fully painted and detailed polycarbonate body.  All you need is the battery, speed controller and radio.  OK, that's a lot, but I think painting a bodies is a pain.
This model has been discontinued in 2008, but these models can still be purchased from some hobby stores and ebay.
Originally posted 2015-05-09 12:28:45.
You might also like: