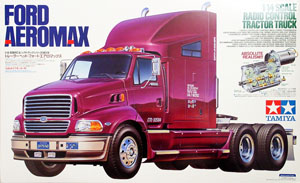 After the Mountaineer disappeared from the Tamiya catalogs, Tamiya left a 3-speed void in their product line, that is, until they started producing their "big rigs".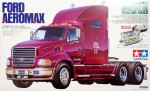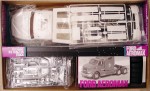 There aren't many purple vehicles in the world, especially trucks, so when my interest turned to Tamiya's truck line, the Aeromax immediately stood out as one of the more unusual offerings. I'm a fan of box stock paint/decal schemes, so of course mine will be purple too.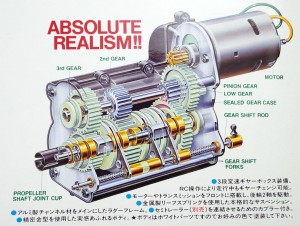 The transmission is one of the major points of interest. It is a 3-speed unit that allows the driver to shift the gears on the fly, just like the Bruiser and the Mountaineer, and the Hilux and Blazer before those. The major difference is the materials used in manufacturing. The older transmissions had all metal gearing inside of a metal housing. The Aeromax and new 3-speeds (like the F-350) use nylon gearing inside of a plastic housing. Only some structural components are made of metal.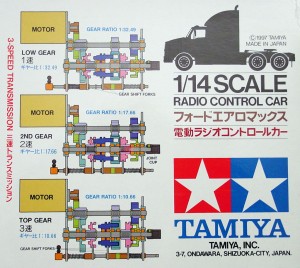 Box art includes a color-coded view of the transmission, showing its internal components in their configuration for each of the three gears.


Additional box art shows the chassis component layout. This is a fairly complex model and Tamiya replicated a great deal of the real truck's functionality.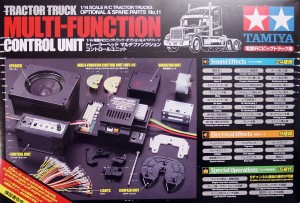 An optional multi-function electronics package can be purchased and installed in the Aeromax (and other truck offerings from Tamiya). The multi-function set provides sound effects (engine, braking, starting, shut down), lights, trailer hitch/unhitch and engine vibration. This really adds to the realism and brings a whole new level to operation.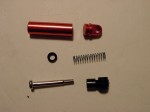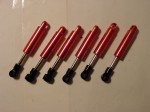 Assembly starts with the suspension. Here are the friction dampers and leaf springs.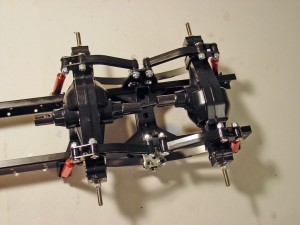 Differentials and their springs and dampers installed.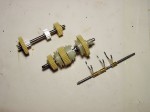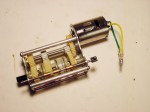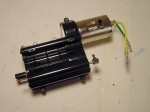 Three-speed transmission assembly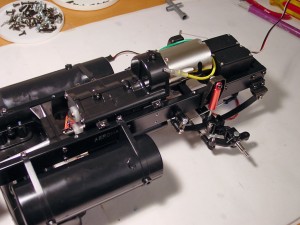 Transmission installed in chassis.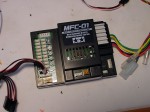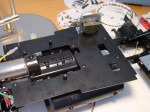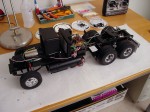 Multifunction components are installed. Note eccentric flywheel in middle photo mounted on an electric motor. The sole purpose of this assembly is to vibrate the truck to simulate engine vibration! Now that's realism! The photo to the right shows the major multifunction components installed in the chassis.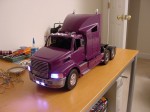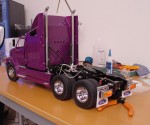 Body is painted an lights installed.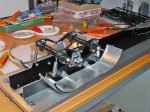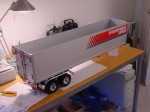 Trailer assembly. There are a number of different trailers available.
Originally posted 2015-03-16 09:11:00.
You might also like: