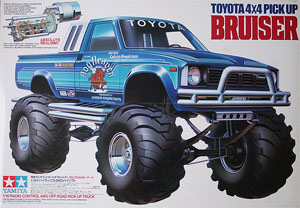 Continuing the three-speed tradition started in 1981 with the Hilux, Tamiya sought to improve upon the concept by adding a bigger motor and more weight. The result was the ever-popular (and still expensive) Bruiser.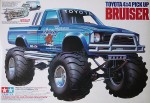 This three speeder tipped the scales at over 11 pounds. And Tamiya was proud of the Bruiser's weight. Just watch Tamiya's promo video for the Bruiser and you'll hear the pride as the narrator boasts gravity's effect on this monster.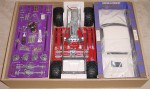 The box is huge. And loaded with enough metal parts to fill a scrapyard. Tamiya doesn't disappoint with the packaging. Many parts are neatly arranged in labeled blister packs. The larger parts, like the body and tires, all have their place.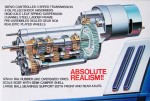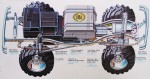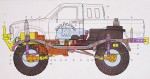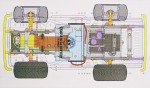 Box art provides detailed views of the Bruiser's innards and mechanical layout. Highlights include the three speed transmission cutaway, and the chassis including the monster 4000mah 6v NiCad battery. This giant (and heavy) battery gave the Bruiser claimed run times of 30min.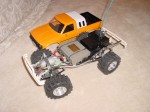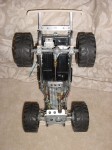 This is my assembled Bruiser runner. It runs on a vintage 4000mah battery. I still get almost 30min of run time, even though this batter is over 20yrs old.

Originally posted 2015-10-09 20:19:08.
You might also like: