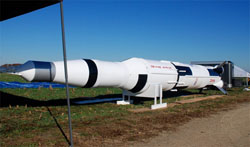 Today marked a landmark in model rocketeering.
Steve Eve's launched a 36ft long, 1600lb 1/10 scale replica of the Saturn V rocket that took the first men to the moon on July 20, 1969. The project commemorated the 40th anniversary of that "giant leap for mankind" and was a rousing success. It also has been recorded in the Guiness Book of World Records as the largest model rocket ever flown.
The flight of the model took place today at approximately 1pm. The rocket flew to an altitude of about 4000ft on over 8000lbs of thrust from eight enormous solid rocket motors: eight 13,000ns N-Class motors and a 77,000ns P-Class motor
Congrats to Steve Eve and the rest of the Saturn V team on a successful launch!
Video of the launch:

Here are some photos of the rocket on launch day, courtesy of my friend Scott Tyrrell:

Rocket on the pad ready to go. Spectators were held back to about 1/4 mile away from the rocket. No argument from me on that one!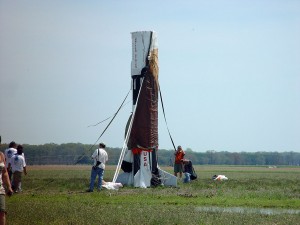 Lower stage landed standing up!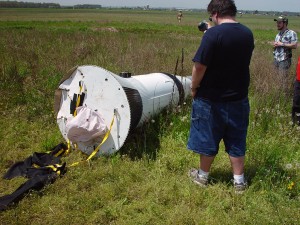 Upper stage sustained some damage on landing. Onboard altimiter clocked in at around 4000ft.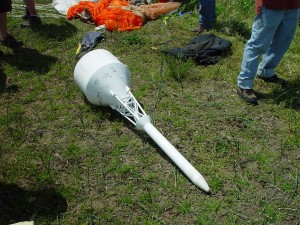 Crew capsule. Note the signatures on the capsule itself.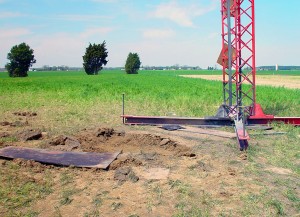 Launch tower after the launch. Note the blast crater created by 8900lbs of thrust!. The launch tower, which is all metal and weighs a good bit, was knocked back about 3ft after the rocket cleared it.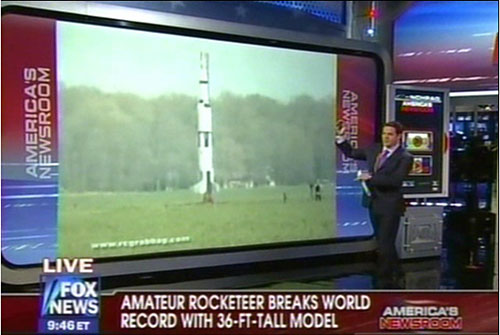 My video ended up on Fox news! Note the "www.rcgrabbag.com" watermark in the video. Here's a link to the Fox News segment on the launch: http://www.steveevessaturnv.org/video/SteveEves-FoxNews.wmv
You might also like: