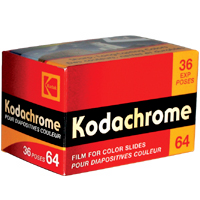 Kodak ended the Kodachrome era by ceasing production of the classic film in 2009, but the film soldiered on. Despite no new stock coming off of the Kodak production lines, Kodachrome could still be had through numerous outlets. Hoarders began stocking the film away in refrigerators.
But even the preservation of modern refrigeration couldn't stop the film's inevitable end. As of December, 2010., Dwayne's Photo of Parsons, Kansas, USA, was the last place on earth that anyone could get their Kodachrome film processed.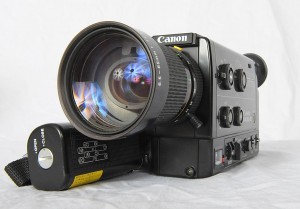 I had a roll of Super 8mm Kodachrome 40 in my refrig for some time, given to me a few years ago by a friend. I realized it was now or never to shoot this last roll of film. So, this is my tribute to the venerable Kodachrome trademark. It's a short film I shot with my Canon 1014-XLS movie camera, in the hopes of capturing some Holiday scenes around my home town. It's not much, but it's my way of saying good-bye to a pioneering product in the world of photography.
So long Kodachrome, thanks for the memories…
You might also like: