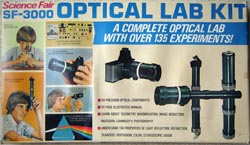 During the 1970's, Radio Shack's Science Fair wing was cranking out the junior mad scientist kits left and right. The most widely known are the x-in-1 Electronic Project Kit (where x is any number from 10 to 300 or more). I had a 100-in-1 version of one. Lesser known amongst these lab kits is the SF-3000 Optical Lab Kit.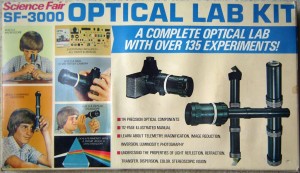 The Optical Lab Kit provided over 135 optical experiments of all kinds. Looking at the box cover, there are photos of a camera, telescope, periscope, and microscope, and what looks like a copy of Pink Floyd's Dark Side of the Moon album cover.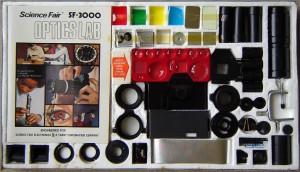 Inside the box was an illustrated manual, and a plethora of plastic tubes, boxes, lenses and filters to have you spying on your neighbor in no time (in the name of science, of course). The kit even included parts to make a 35mm camera with interchangeable lenses.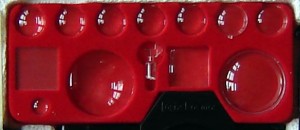 The kit included a number of acrylic lens elements to put together in various combinations to create a different optical implements.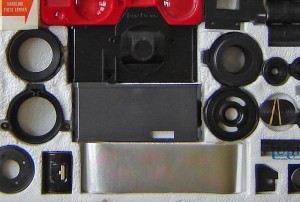 The highlight of the kit was the camera. It was a very basic 35mm camera, but it was functional and you could build different lenses of various focal length for it.


Also included where a number of colored filters, mirrors, etc., to ensure your dominance over the visible spectrum of light. Good times to be had!
You might also like: