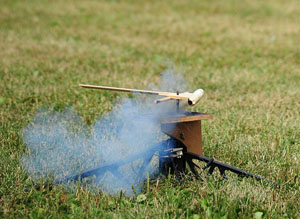 Given enough power, and proper application of the laws of aerodynamics, and anything can fly. Case in point: The rocket-powered monocoptor.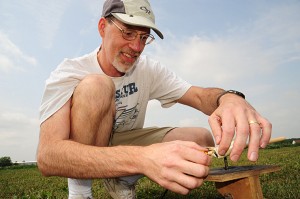 This is my friend Scott Tyrrell, long-time rocket buddy, prepping the monocopter for flight.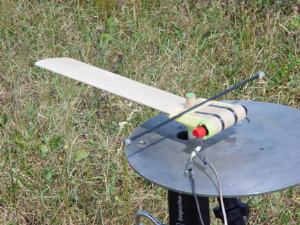 This is a photo I grabbed of an assembled monocopter on the launch pad. It's essentially a flat wooden blade, angled to create  lift, with a rocket motor mounted at one end. A dowel or rod mounted perpendicular to the rotor is used for counterbalance. If  you haven't already guess with the word 'copter' in the name, it spins under rocket power to achieve the power of flight.
Here are some more photos in various stages of flight: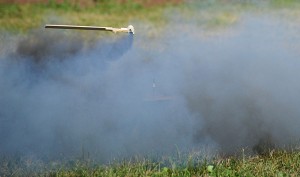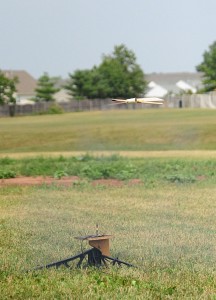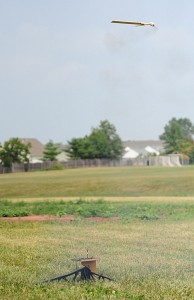 Here's a video of a three stage monocopter. Crazy…

Originally posted 2015-09-27 19:42:05.
You might also like: