Jet powered trains. In the 1950s, it seemed that everything would eventually be either atomic powered or jet powered. Maybe even rocket powered. General Electric was looking for a way to use it's jet engine technology in a locomotive. The end result was the Union Pacific 4500hp "Baby" Turbine locomotive.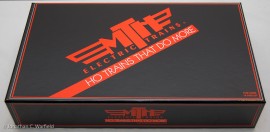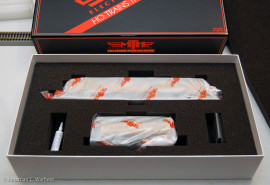 Packaging, nothing new here. Typical heavy-guage cardboard box, nicely done.



MTH has been doing a good job with their die-cast metal offerings in HO. They are able to get a great deal of detail into the castings, and further embellish the look with lots of added details. The loco itself is an especially smooth runner, whisper quiet when the sound is not on. MTH uses a Canon can motor for propulsion.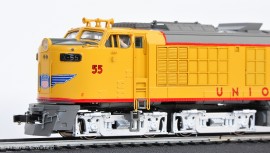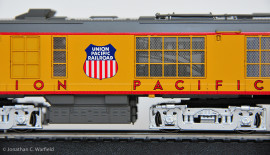 These closeups provide a good ideal of the level of detail. The screens in the photo on the right appear to be etched metal sheet. You can see through to the detail inside. Paint and lettering is also very sharp.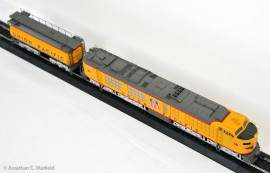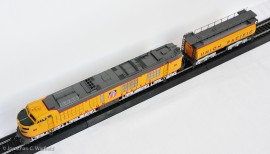 These two views provide a look at the roof details.
Here is a video of my two 4500 turbines double-heading a freight consist:

Here is an older test run video:

Sorry, no items were found to display. That could mean that these items are currently not available or that there is a temporary problem.
You could try checking later, or go and search eBay directly.
Originally posted 2015-01-15 05:44:24.
You might also like: