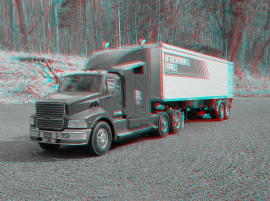 With 3-D movies and TV's all the rage these days, I went back through some photographic experiments I did a few years ago in making my own 3-D photos. It's easy!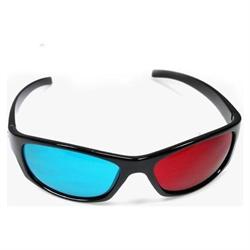 You'll need a camera (digital preferably – it's a lot faster), red/blue glasses like the one above (easily found online – Google red/blue 3D glasses), and a photo editing program like Photoshop.
The rest is easy. I found this article on NASA's Mars Rover website on how to do it after the 3-D images from the Spirit and Opportunity rovers where sending back 3-D images from the surface of Mars.
This is a photo I took of my Tamiya Aeromax in with the 3-D process:
You might also like: