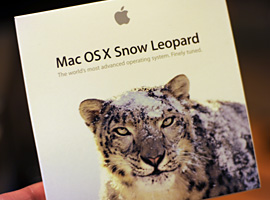 …or as I like to call it: "What just happened?"
Got the new OS X Snow Leopard disks today. Popped them in my Mac's DVD drive and off it went.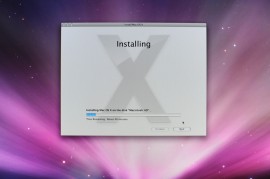 After about 10 minutes of looking at this…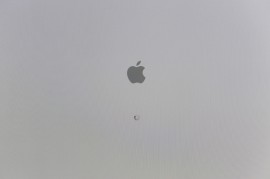 Ooh Ooh..the Mac startup screen. Any minute now…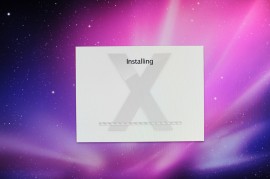 Doh! Skunked! Another 10 minutes…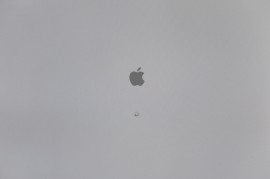 OK, fooled me once. Is this the REAL startup screen?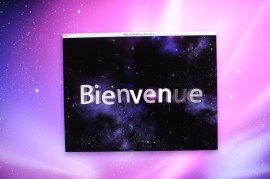 Why, yes it is. The desktop background appears and then some music starts playing accompanied by a video saying "Welcome" in about 30 different languages.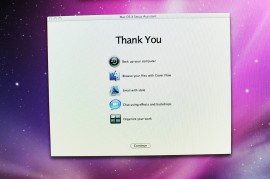 Mmm-hmmm, yes, you're welcome, go on…
And finally…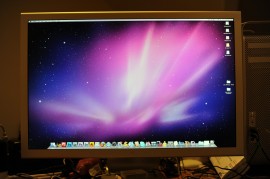 Ummm…uhhh…ehhhh…what just happened? Where's the fancy new translucent neon glowing interface thingies with bouncing animated window doohickeys? Why…it looks exactly the same. Did I just pay $30 for a service pack???
Well, not exactly. Seems that all of the enhancements were mainly "under the hood" and promise a better, leaner OS X with 7GB less hard drive space consumed over Leopard. In addition to this there's also:
More complete 64 Bit processing. Still runs some low level stuff at 32 Bit that wouldn't benefit greatly from 64 Bit processing. Will still run 32 Bit apps just fine.
Support for multi-core processors
Exposé incorporated into the Dock
Complete Quicktime rewrite for better performance. Also now includes Quicktime Pro as a standard
Safari 4
a new technology called Data Detectors that identify key information in a text,and provide a contextual menu related to the data. For instance, you might receive an email with a flight number in it. Hover over the flight number, and a context menu will appear to allow you to check the flight information, status, etc.
And more. For more complete coverage, check out Infoworld's in-depth coverage.
What Snow Leopard won't do anymore
Run on PowerPC Macs
Include AppleTalk network protocol
You might also like: