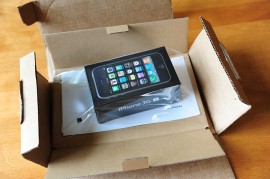 The new iPhone 3G S is available today. I pre-ordered mine and it just arrived a few minutes ago.
Since I already owned the 3G version, the only really new features on the 3G S are more memory (up to 32GB), better performance (newer processor, better battery life, and Voice Command, which, when driving and calling someone, is an absolute must. I can't believe it took Apple this long to add voice dialing. I guess they made up for it with the added iPod voice command functionality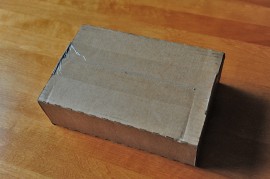 So here's the shipping box as it arrived, address label side down.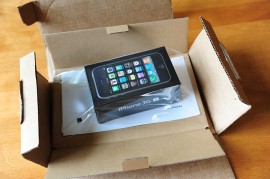 Shipping box opened.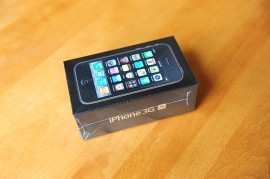 The phone box. Not much different than the previous versions' boxes.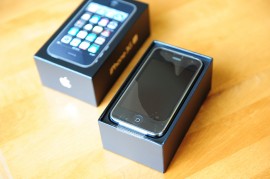 The phone itself after taking the box lid off.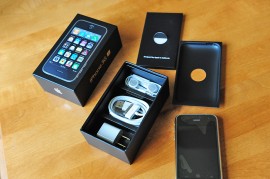 Cables, charger, earbuds under the phone, just as before.
Well, there you have it. Activating the phone is easy. Plug it into your computer via the provided USB cable and iTunes walks you through the whole activation process. Easy! Now, what to fill those extra 16GB of storage with? Actually, that's easy. 32GB isn't a whole lot these days!
I am upgrading from the 3G version of the phone, but this is an easy process. Again, iTunes walks you through the whole process.
Some additional good news: The Apple In Ear headphones appear to be fully functional with the new 3G S iPhone. When initially released, the In Ear headphones were designed to fully function with the iPod, but not the iPhone, so some features on the phones didn't work, like volume control, prev/next song navigation. Thankfully that seems to be no longer an issue with the 3G S iPhone.
You might also like: