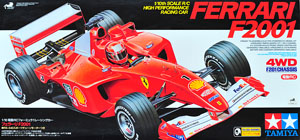 Tamiya isn't making many F1 cars anymore. This is one of their more recent casualties and has been discontinued.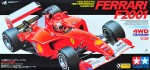 The Ferrari F2001 won the Constructors' Championship in 2001 using an aerodynamically efficient and lightweight body powered by a V10 engine.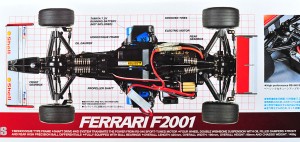 Tamiya's model doesn't have a V10, but it does have a mid-ship mounted 540 motor and shaft-driven four-wheel drive. Not sure why they chose to make the model 4WD when the real one wasn't.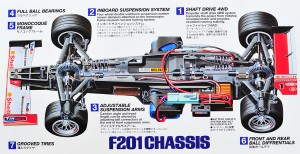 Box artwork highlights the sophisticated F201 chassis with cantilever shock system at each wheel; very much like a real F1 suspension.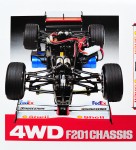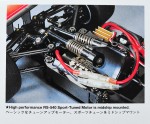 More box photographs highlight the chassis layout and suspension components.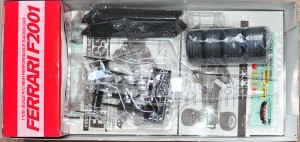 Inside the box is nothing special. Clear polycarbonate body, nice set of tires. I'm guessing Tamiya's F1 cars just aren't/don't generate a lot of excitement.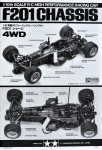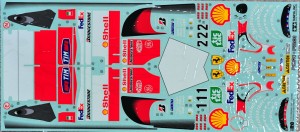 Manual and decals. Decals take care of some of the difficult painting chores associated with a polycarbonate body. Notice the printed "shadows" on the radiator intake decals.
Originally posted 2015-03-22 09:38:40.
You might also like: