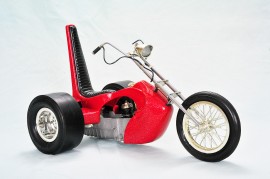 One of the more unusual offerings from Cox was the "Trike". It was an in-your-face 1970's chopper design complete with sparkle paint job.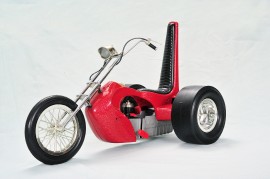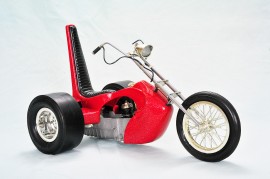 The Trike was highly detailed. Brake handles were mounted to the chromed handlebars, and simulated brake cables completed the look. The front wheel has a full set of spokes followed behind by the enclosed streamlined shell around the engine.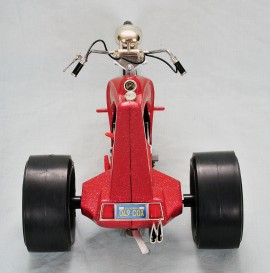 More details include the speedometer bezel and decal. The needle valve adjustment was disguised as a gas cap. On the back, the  license plate, tail lights, and chrome exhaust tips provide some nice detail. A wide set of slicks matches the custom hot rod look of the time period.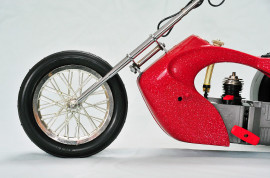 The engine sits in a prototypical location and is the venerable .049, complete with pull start.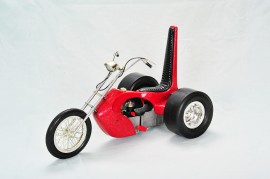 A nice looking model ready to burn up the roadways!
Originally posted 2014-03-29 14:47:00.
You might also like: