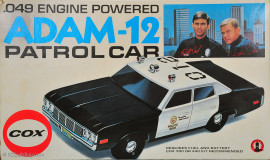 If you were watching TV in the 70's, then chances are that officer Reed and Malloy visited your living room on occasion.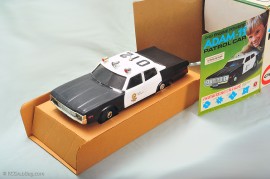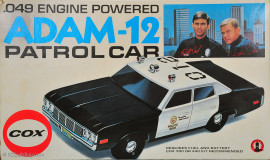 Cox payed homage to the venerable men in blue (black?) with their offering of the .049 powered Adam-12 patrol car. Ironically, the model was produced in the year the TV show went off the air after a 7 year run (1968-1975).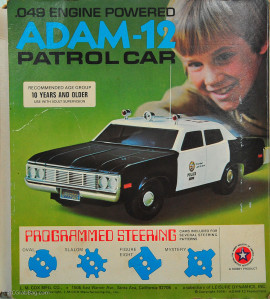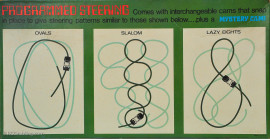 Unique to the Cox Adam-12 model was the "Programmed Steering" feature, which used rotating disk with cams to activate the steering while running. This is similar to the Mattel Superstar Sky Show Airplane and Car. Oooooh, a "Mystery Cam"!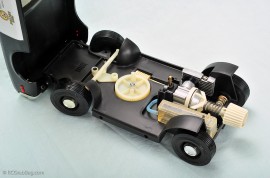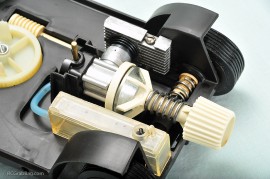 The mechanism for the cam steering can be seen above. The disk was placed on the rotating white "turntable" in the center of the chassis. The turntable was driven off of the .049 power plant via a shaft and worm drive system. This car uses the twist knob for starting instead of the earlier pull start.
Need a manual? Download the complete manual here (PDF Version, 10.8mb)
Originally posted 2014-01-31 11:48:19.
You might also like: