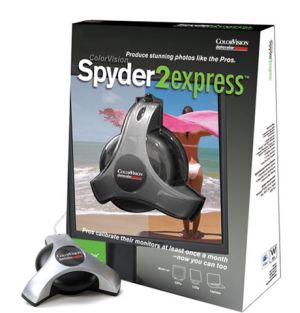 You may not know it, and it may not seem like it, but your monitor's colors are wrongIf you've never calibrated your monitor, your missing out on your display's true potential. Windows PCs and Apple Macs have the ability to load monitor color profiles at startup. These profiles tell your monitor how to display it's colors.
In the old days, professionals would calibrate their displays out of the necessity of their profession (photographers, graphic designers, artists). This often involved complicated and very expensive equipement.
That was then. Today, we can accurately calibrate our monitor inexpensively with the Colorvision Spyder2 Express. The Spyder calibration device connects to your computer via the USB port (with included cable) and provides the calibration software that can run on both Mac and Windows.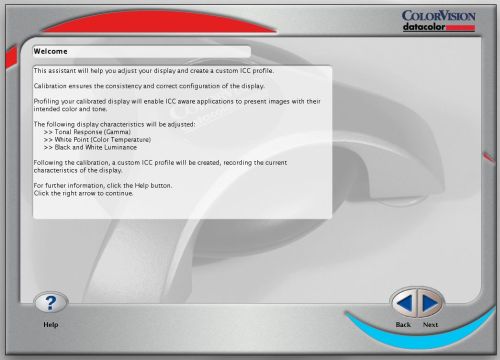 Once the software is installed, you can connect the Spyder calibration device. Launch the software and follow the on screen instructions.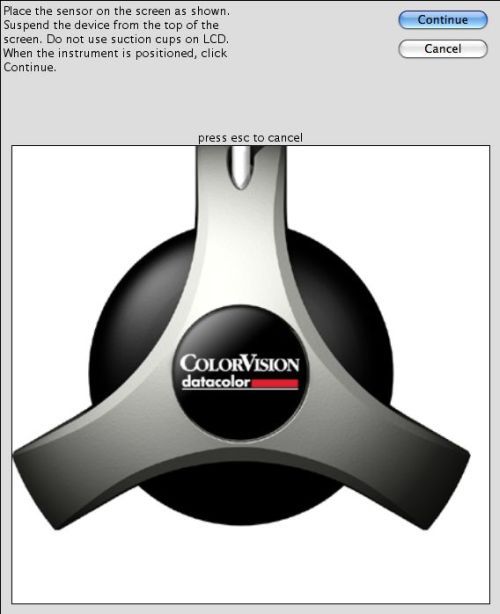 As you move through the steps, you will be instructed to suspend the calibration device in front of the monitor. The software will tell you where to center the device on the monitor. Suspending the device is done by simply draping the device's USB cable over the top of monitor so that the device hangs in front of the monitor on the spot where the software indicates. A weight attached to the USB cable and hung on the back side of the monitor ensures that the Spyder will stay put.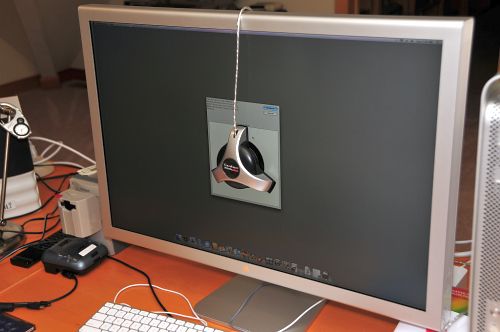 ÔøΩ
Once the Spyder is securly suspended, ensure that there is no stray light in the room as this could affect the Spyder's calibration.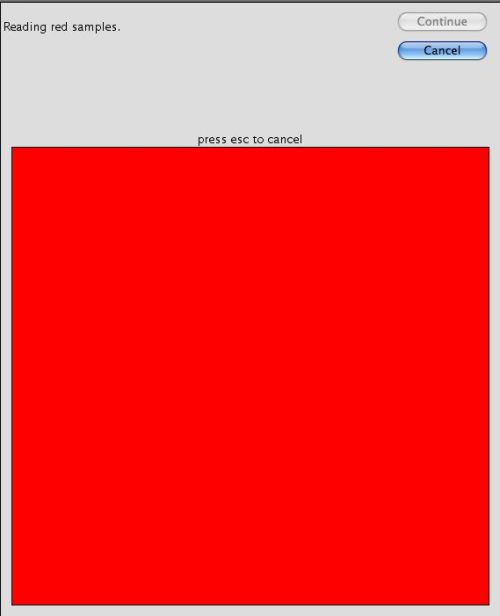 Proceed with calibration and the software will begin to display a series of red, green, blue and gray colors to the Spyder. While the software is doing this, the Spyder is detecting the colors and analyzing how they are being displayed on your monitor. In the background, the software is building a profile for your monitor based on how it's currently displaying the colors. The entire process takes about 10-15 minutes.
Once the calibration is complete, the software will display some sample photos with a button to toggle between the "before" and "after" calibration settings. The results on my monitor were amazing. The "before" settings cast a bluish tint that made the photographes look cold and harsh. The "after" settings looked much warmer, with much more accurate skin tones.
If you do any kind of work that requires accurate display colors, or you just want your images to look better, I highly recommend the Spyder. It works on both the Mac and PC, it's relatively inexpensive and easy to use, and the results are worth it!
You might also like: