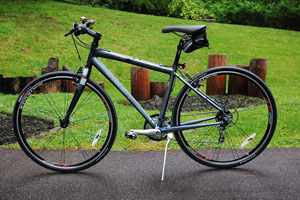 I love biking! We have a great trail up in my town called the Perkiomen trail. I can pick it up just down the end of my street and ride it all the way to Valley Forge, PA. From there, I can pick up the Schukyll Valley trail and ride it into Philadelphia.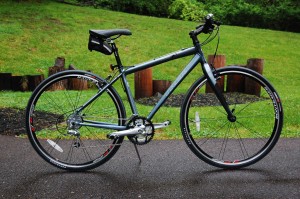 This is my Trek 7.5 FX. It's a hybrid that leans a little more towards a road bike, but perfectly suited to the groomed Perkiomen trail. It's light and fast. I use it for longer rides of two or more hours.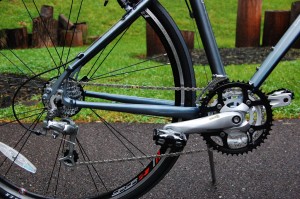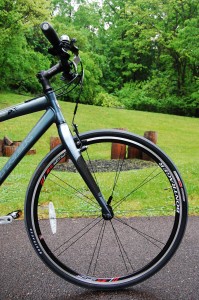 Close-up of wheel and gear detail.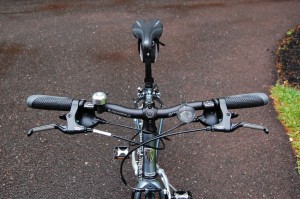 Rapid shifters are smooth, quick and precise. Even came with a bell!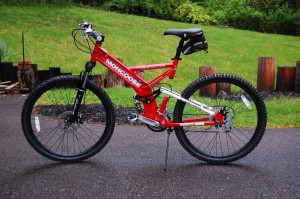 This is my short haul bike. The Mongoose Blackcomb can be had from your neighborhood Wally-Mart for under $300.   It goes on sale for cheap, too. The Blackcomb is a feature-rich bike, with dual suspension, front and rear disk brakes, and built like a tank (with weight to match).  Some people love it, some hate it. It is usually snubbed by experienced mountain bikers for its weight (around 37lbs!, use of low end parts (name brand Shimano parts, but low-end Shimano) that are prone to breakage. It's also decorated loudly with lots of stickers, which contribute to it's less-than-serious consideration by bikers. I got it cheap and it's my 4x a week trail beater that has held up quite well. I don't do downhill or 30ft jumps. I wanted a cheap, well-built second bike, so it's fine for my needs.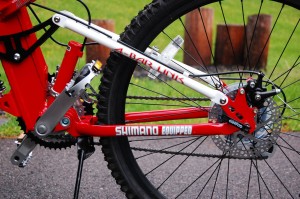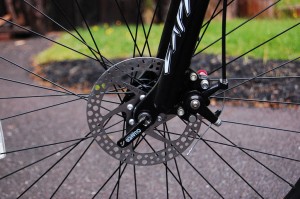 Disk brakes are nice; good for a mountain bike that gets its rims muddy and wet. The Blackcomb has an aluminum frame (of unknown specs other than it's beefy) with steel rear arms.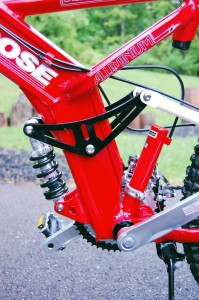 Rear shock. Most people upgrade right away because this shock is really just a spring.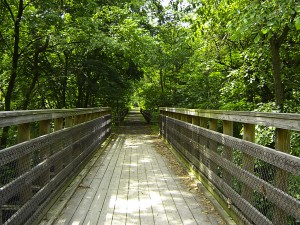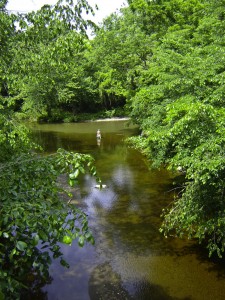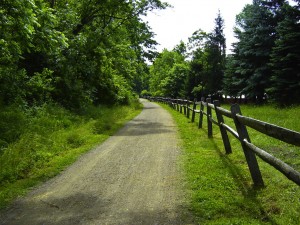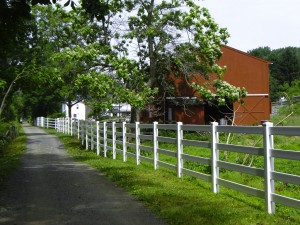 The four shots above are miscellaneous shots of the Perkiomen trail. This type of trail riding is pretty much all I do, but I may take the Blackcomb on some off road stuff just for fun. We'll see how it holds up.
You might also like: