The Milwaukee Road is right up there as one of my favorite railroads in terms of equipment used, and the F-7 is one of my favorites of the faves.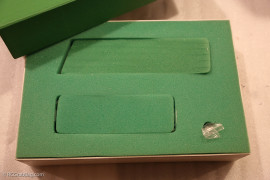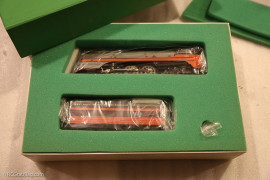 The Milwaukee Road F-7 4-6-4 was a streamlined "Hudson" type locomotive built by Alco in 1937-38. It pulled passenger consists over the popular Chicago-Twin Cities routes. The F-7's were fast too – often running over 100mph on their daily routes, making it one of the fastest steam locomotives ever built.



This is the Overland Models HO brass version of the F-7, done up in factory paint. Detail is excellent as expected. A run on a short test track confirmed that it's an excellent and smooth runner, even after sitting idle for years. I don't know when these models were originally made, the box gives no indication from what I can see. Maybe it's marked on the model somewhere, but it's sitting in a display case now and I'm too lazy to check. I'm guessing it was some time in the 1990's. If you know, drop me a comment below.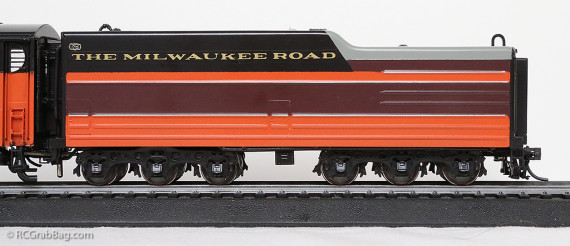 This one is going into the DCC conversion queue and will get a sound decoder and an LED lighting upgrade. Should look nice in front of a set of Walthers Twin City passenger cars.
Originally posted 2015-10-06 20:13:02.
You might also like: