Ever seen a U-boat become a locomotive?




Well, that's not the case here, but it sure looks like it. The M-1 Steam Turbine was one of the last-ditch efforts to keep coal-fired steam locomotive power relevant in the up-and-coming diesel era in the late 1940's. The Chesapeake and Ohio railroad's primary revenue came from coal transportation, so the railroad sought ways to maintain coal as a prominent source of locomotive power.



The M-1 was huge. It was 106 feet long and weighed 856,000 pounds, and generated 6,000hp. The locomotive was slated for passenger service from Cincinnati to Washington, but the B&O railroad beat them to the punch. That, coupled with the high degree of unreliability, saw the M-1's future cut short. The first one, number 500, was built in 1947, and numbers 501 and 502 were built the following year. Sadly, all three were retired in June of 1948 and later scrapped.
The Overland Models HO version pictured here was produced in their one and only run of 2007. Detail is superb as expected.



A combination of paint and plating give a very realistic finish.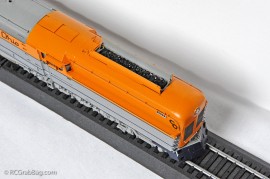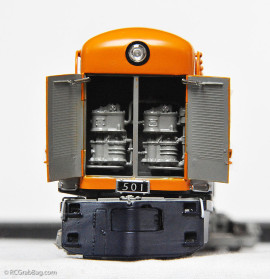 Extra details include a real coal load in the coal bunker and pump detail behind a set of doors in the front.
This is one of the last big steam locomotives that Overland Models has built as of this post. Let's hope they get more unique models in the works.
Originally posted 2014-08-11 22:36:30.
You might also like: