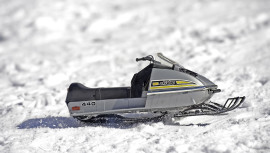 What better way to enjoy winter than with some vintage vehicular fun!
Ok there's probably a number of better ways, but today was a rare treat when my friend Bill brought up his rare Cox Ski-Doo .049 powered snow mobile up for a few laps around the driveway.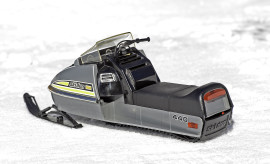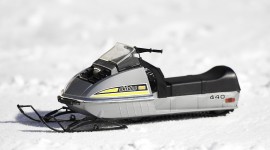 The story behind the Cox Ski-Doo is an interesting one. Back in 1973, Cox had made a deal with the Bombardier company. Bombardier made the full size version of the Ski-Doo. The deal between Cox and Bombardier would have Bombardier purchase a larger number of the Cox Ski-Doos to give away as promotional items to anyone who bought a full-size Ski-Doo. Unfortunately for Cox, the deal fell through. Cox made the mini Ski-Doo anyway, but it didn't sell very well. Consequently, the Cox Ski-Doo is a rare find today.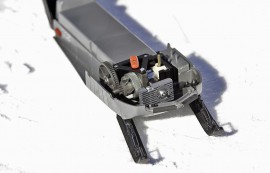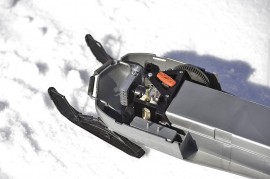 Under the hood is the venerable Cox .049 powerplant. Extra large cooling head and a cooling fan molded into the clutch bell help keep the engine within operating temperatures while hidden under the snowmobile body work. This vehicle also has the pull start.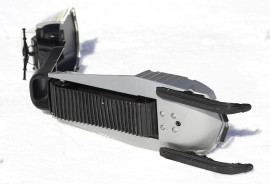 Forward propulsion is provided by the cleated drive belt, just like the real thing. Steering was possible by turing the skis left or right, allowing the snowmobile to run in easily chase-able circles.
These are some action shots I fired off while the snowmobile ran circles around my driveway: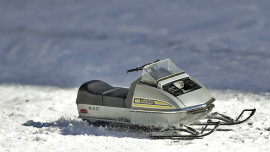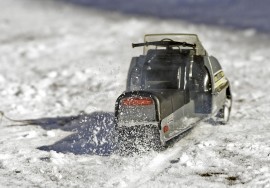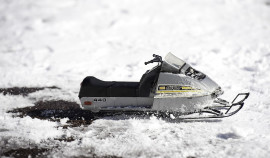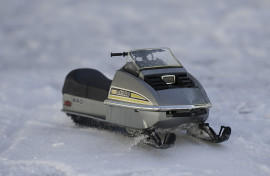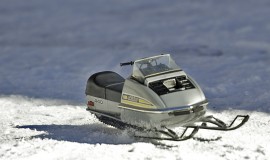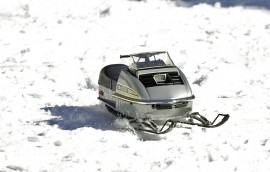 Check out the video from today:

Originally posted 2014-08-23 22:55:41.
You might also like: